Rivergreen Males
We're very proud of our top class german shepherd males!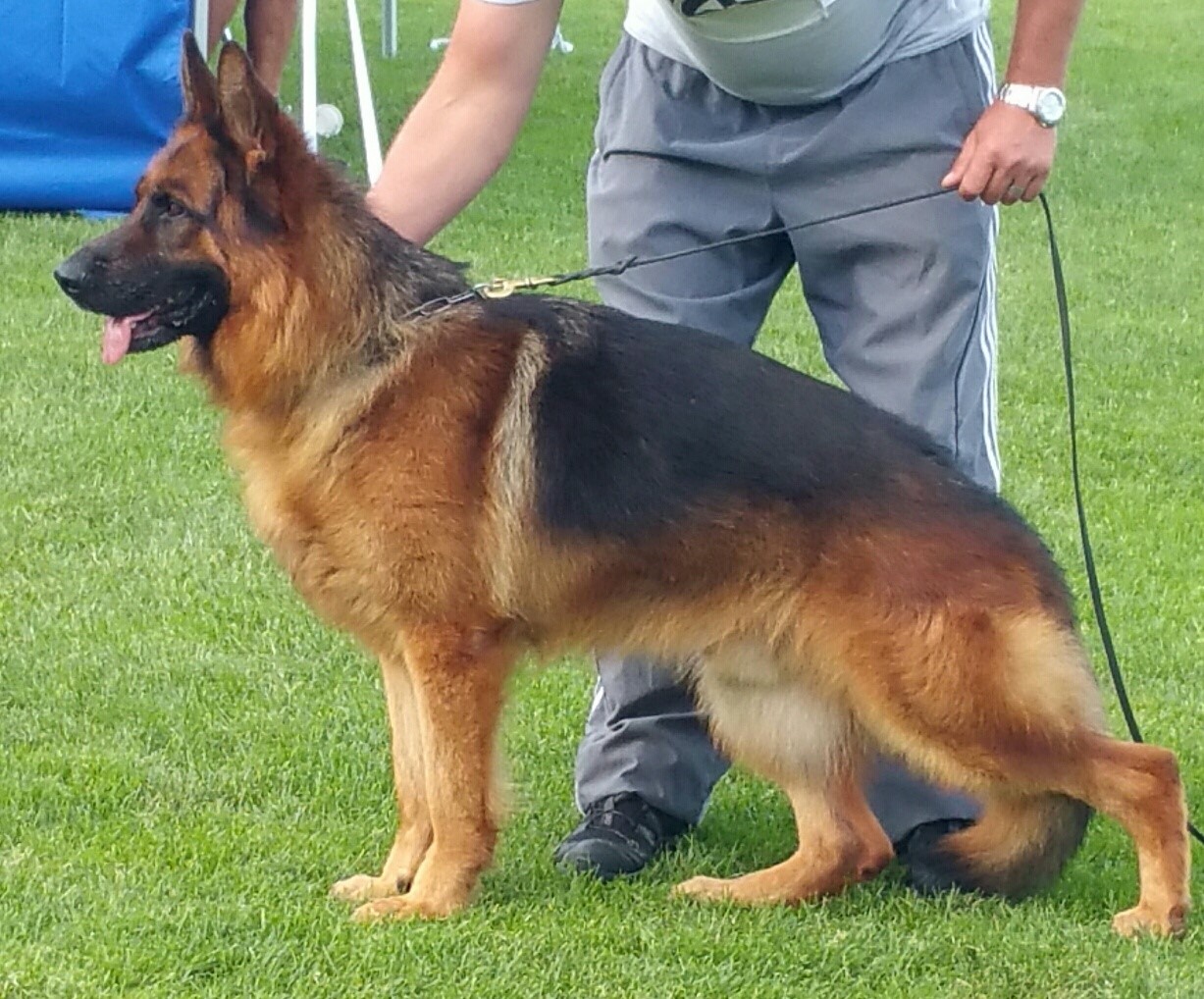 VA 2 Canada,VA4 Switzerland,VA5 Sweden, V1 Germany
Paccino 1 del Barranquet
Our new best of the best import VA (excellent select) on three GSD Sieger Shows: Canada, Sweden and Switzerland.This is only VA dog in Canada, that has VA titles from three different countries. Completely new bloodline for Canada: Ypsilon von Larchenhain and Nancy von Tronje. Paccino proved himself placing well on many German Shows plus V60, at 2015 BSZC. Paccino is now with us and available for stud to approved females.
---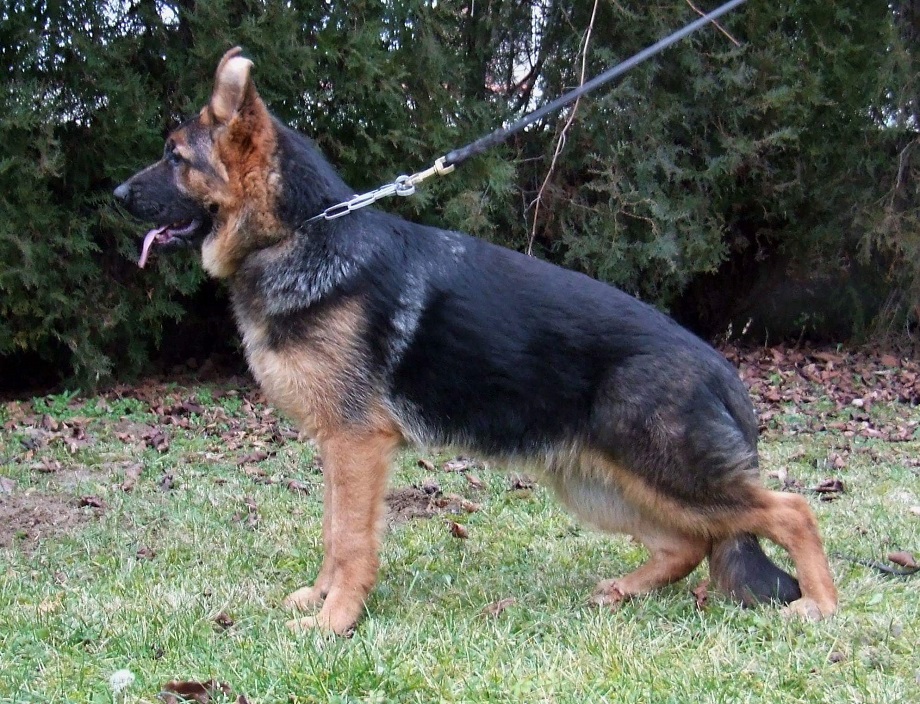 VP1, Willas Topolovnicki
Our latest Import. Willas Topolovnicki, 7 months old son of VA2 at German World Championship, Willas von Grafenbrunn and top Remo VA1 daughter. Our young Willas was already VP1 in Europe on his first show, he is a very happy dog with lots of drive. His father VA2 Willas Grafenbrunn is one of the most sought after studs in the world with an incredible pedigree and an outstanding show record. His sister Wallery was the reserve world siegerin VA2 in Germany in 2015.
---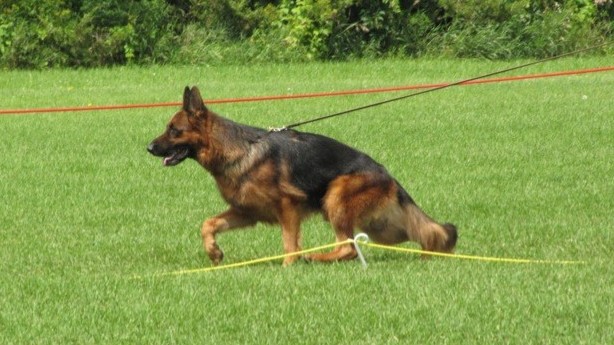 SG1, Palermo Topolovnicki
Our new top Import. Palermo is just two years old son of 2X World Champion VA1 Remo Fictenchlang and V1 Divna Armandian Lidderdali. He brings the best of both world, great temperament with a perfect look and good work drive. We are looking forward of campaning this male in Canada and USA. Palermo is great stud and available for breeding.
---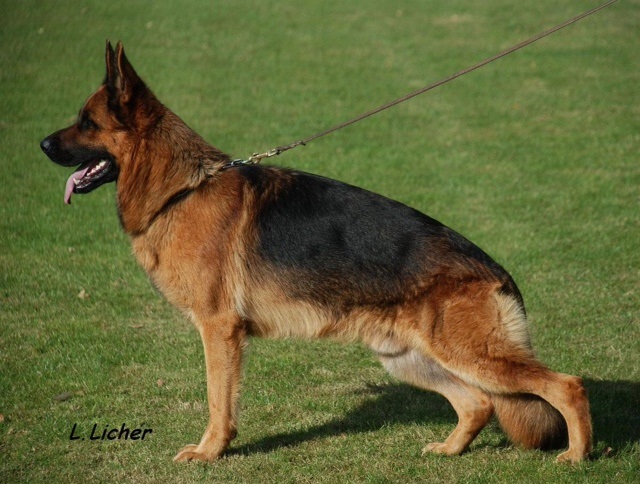 V1,IPO2 KKL1A Iman vom Heerbusch
Beside Palermo, Iman is possibly the only direct Remo son available to breeders in Canada. His father, VA Remo vom Fichtenschlag IPO3, is the 2x world champion at the German Sieger Show. Iman's mother, V Clea vom Konigsadler IPO2, is the mother of the 2013-14 VA male, VA Ballack von der Brucknerallee IPO3. Iman is an exceptional individual and comes from an exceptional, world class family.
Iman vom Heerbusch comes to Rivergreen to continue our efforts to produce the 'balanced' German Shepherd. He has an impressive show career – V1 Belgium, V3 Germany (in a strongly competitive class with Sieger Show entries), V4 Spain and V1 Canada. But these show results are supported by an honest IPO2 title. High scores in all three phases – tracking, obedience and protection – were honestly earned in well attended trials. Iman has his breed survey 'for life'.
---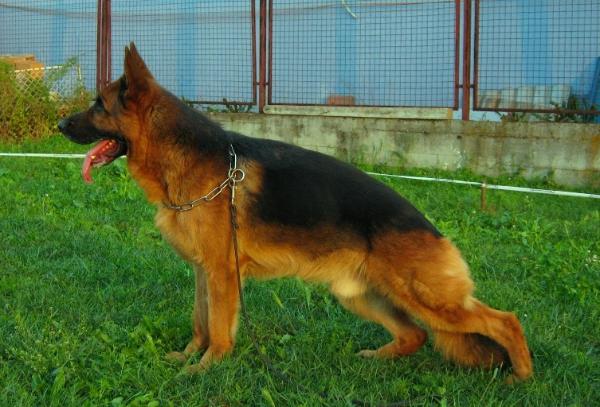 V1, IPO1, KKL1A Conner vom Bauhofer Land
World Champion VA1 Pakros D'ulemental son and V Yana vom Bauhofer Land.Conner is our puppy socilizer, he is very well tempered and a great dog overall. See Conner at work https://www.youtube.com/watch?v=vSCVQ4EUkm4
---