Rivergreen Females
Our top quality females play a crucial role in our breeding program!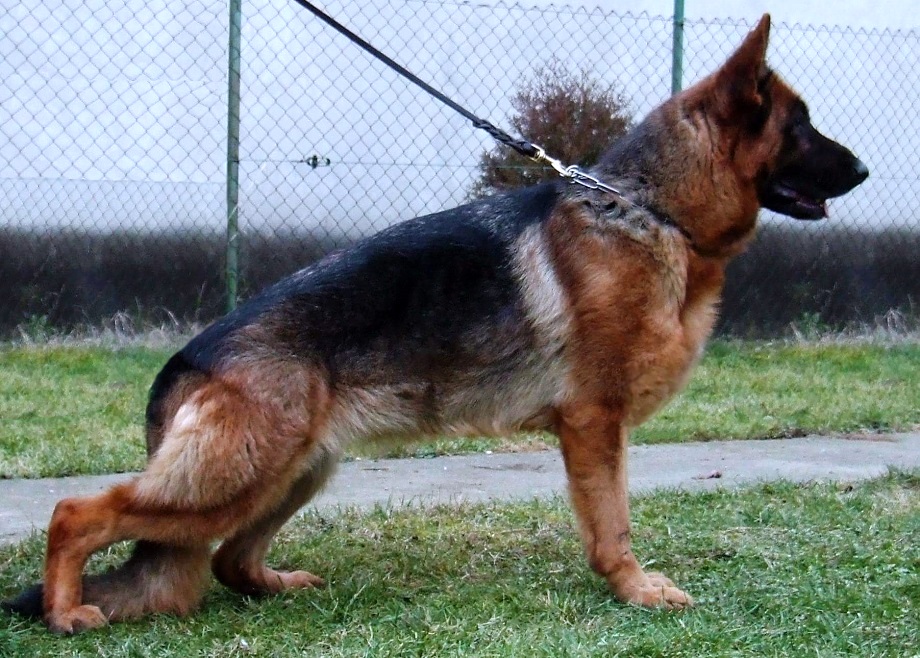 SG1 Sandra Toplovnicka
VA Memphis vom Solebrunnen and V1 Una Topolovnicka, a VA1 Remo daughter.This female is our new import. She is a very happy dog with top temperament.She comes of very unique blood of two very best dogs in the world Memphis and Remo.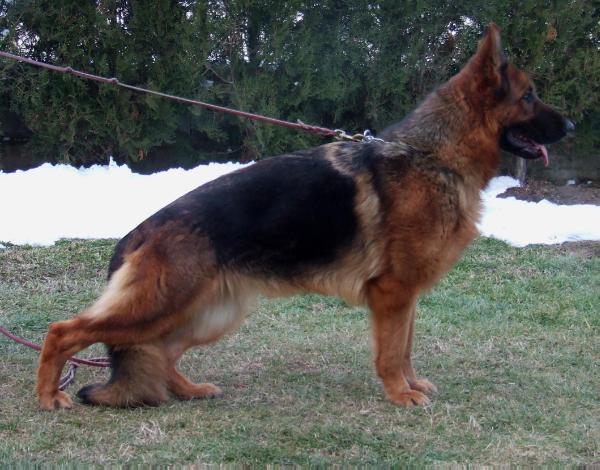 SG1,V, IPO1 Yasa Topolovnicka
European import,great mother and excellent show dog. Yasa has great temperament and comes of VA Arak de la Ferme and V1, Xinti Piste Thrope mother of many champions in Europe. She will be bred with Palermo this year
VP Lady Gaga Toplovnicka
VA Memphis vom Solebrunnen and Perla Topolovnicka, a Vegas du haut Mansard daughter.This female is also our top import. She is now a year old and will be shown this year in Canada and USA.She comes of very unique blood line which makes her very interesting for future breedings in our kennel.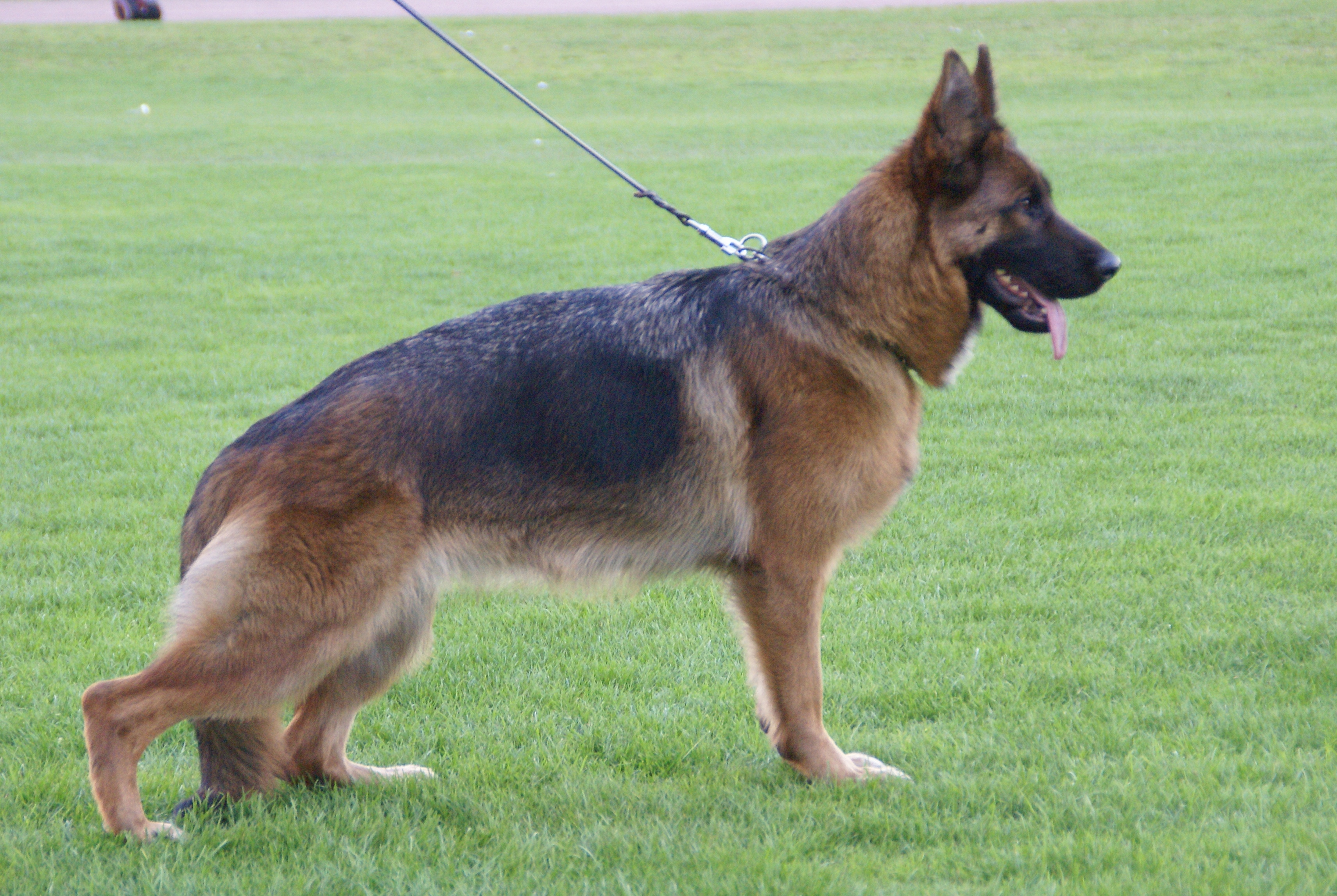 SG2,Jypsy vom Rivergreen
Sire V1 Yhankee von Bullinger and V,Yasa Topolovnicka. Very promissing young female with excellent movement and perfect bloodline to bred with our top VA1 Remo sons.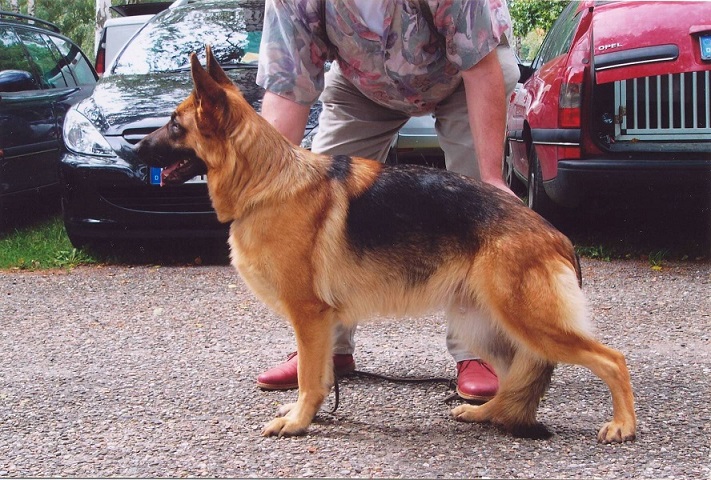 SG,Zelda vom Rivergreen
Sire V1,Conner vom Bauhoffer-Land,V Cleo vom Rivergreen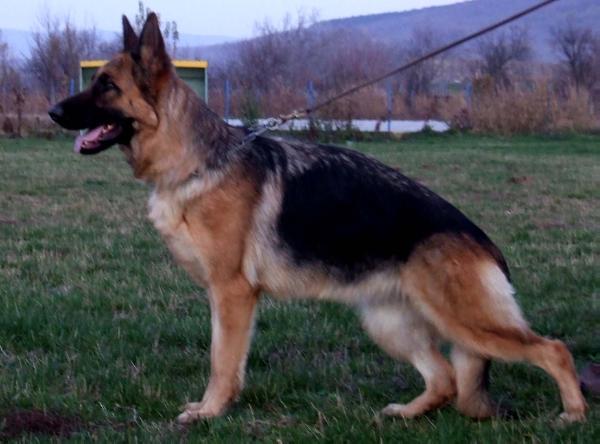 SG1, Steiff vom Rivergreen
Sire VA Tyson vom Kottersbusch and V,Duda Armandia Lidderdali (a VA1 Pakros daughter)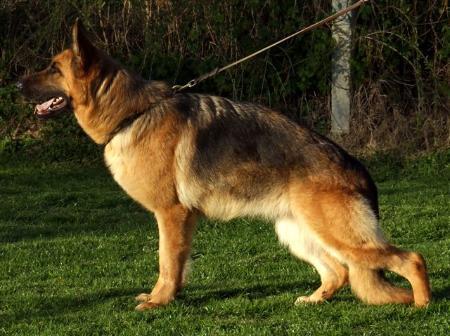 SG5, V, IPO1 KKL1A Duda Armandia Lidderdali
World Champion VA1 Pakros D'ulemental daughter and VA1 CRO,Vida Armandia Lidderdali. Very powerful and great dog overall.